History
intent
---
Learning about history helps pupils to understand the complexity of people's lives, the process of change, the diversity of societies and relationships between different groups, as well as their own identity and the challenges of their time. We believe that our history curriculum will ensure that pupils at Longthorpe Primary School finish their journey with us having developed a deep and profound understanding of these aspects of the world, ready to embark on the KS3 history curriculum in secondary school. We believe that a high-quality history education should inspire pupils' curiosity to know more about the past, and to develop a genuine passion for and enjoyment of history. It should enable pupils to draw upon and develop their own social and cultural awareness, using their personal experiences and knowledge of the present to make links to events from the past. We want our pupils to ask perceptive questions, to think critically, to weigh evidence, to sift arguments, and to develop perspective and judgement and our curriculum is planned for them to approach history in this way.
Our curriculum has been designed to provide pupils with a coherent knowledge and understanding of key events from Britain's past as well as that of selected areas of the wider world. History from Africa, Asia, Europe and the Americas is covered within our history curriculum so that pupils know that important civilisations existed and important events were occurring beyond Britain. Our curriculum also ensures that pupils learn about Peterborough's past and development.
Coherent and chronological substantive knowledge has been selected to build pupils' understanding of three vertical concepts. These vertical concepts provide a concrete lens through which to study and contextualise history, and are broken into small steps to help pupils gain a deep understanding of complex, abstract ideas that run through the entirety of our history curriculum from the EYFS to year 6.
Our curriculum has also been designed to ensure that core disciplinary knowledge is explicitly taught, and gives pupils the ability to approach challenging, historically-valid questions and learn how to think, read and write like a historian. This disciplinary knowledge or 'Working as Historians' elements of the history curriculum have been mapped out through six themes to ensure pupils have many opportunities to apply their history skills.
implementation
---
To ensure the successful implementation of our history curriculum, we know that we must make history learning 'sticky' and ensure that it comes alive in our lessons. To accomplish this, we blend a variety of teaching and learning strategies and resources:
Primary and Secondary Sources: Units include the use of artefacts and sources such as books, diaries, letters and photographs to support pupils in piecing together historical narratives. This helps them understand that history is constructed from evidence.
Visual Aids and Technology: Lessons include the use of digital resources to make abstract concepts more tangible. For example, the use of technology to explore sources online.
Group Work and Discussions: We promote group work, discussions, and debates to encourage critical thinking and expose pupils to diverse perspectives.
Visits and Fieldwork: Whenever possible, pupils visit local historical sites, museums, or cultural institutions. Practical experiences enhance their understanding of the past.
Explicit Vocabulary: This is taught to pupils at the beginning of lessons and referred to throughout lessons and units to ensure that they use and learn accurate historical terms.
C

ritical Thinking

: We teach pupils to ask questions, challenge assumptions, and develop their critical thinking skills. History is not just about accepting facts but exploring the "why" and "how."

Why did things happen? What were the consequences? How do we know what we know about history?
Chronology: We teach pupils to organise events in chronological order. This helps them grasp the sequence of historical events and understand cause-and-effect relationships.
History Roadmap
---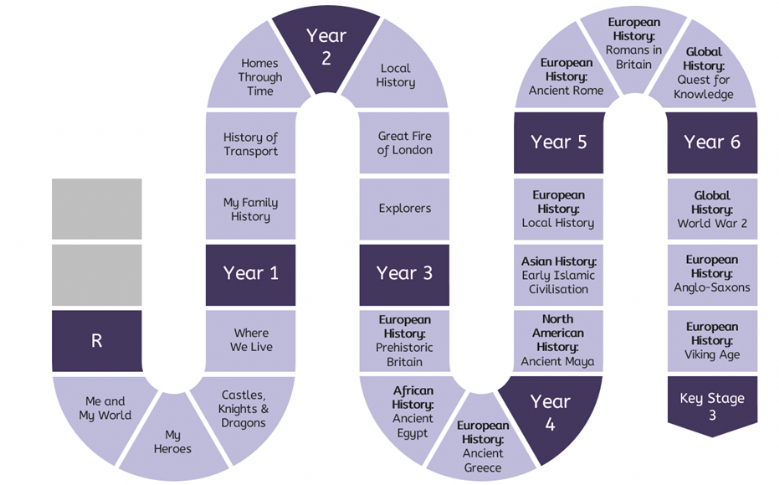 Key Documents
---
Entire History Curriculum - PDF Version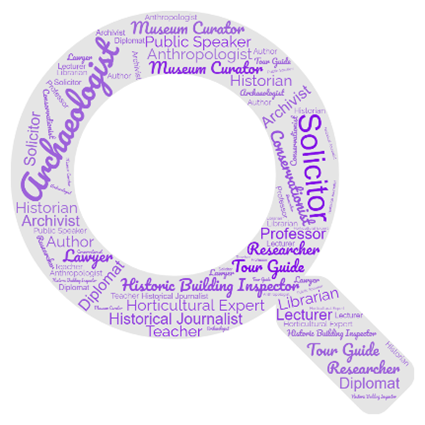 To find out more about our curriculum please contact the school office.