Music
Intent
---
Music is a unique way of communicating that can inspire and motivate children. Music is also a vehicle for personal expression and therefore plays an important part in the personal development of our pupils – something that our curriculum aims to capture and build on. In Key Stage 1 and Key Stage 2, our curriculum follows the Charanga 'English Model Music Curriculum Scheme'. We have chosen this as the units of learning are clearly sequenced so that musical knowledge and skills are built on over time. The curriculum follows a spiral approach to musical learning, with pupils revisiting and extending their knowledge and skills incrementally. Additionally, within the curriculum, there are many examples of musical styles and genres from different times and places which provides an inclusive approach to music learning. We intend for our pupils to be actively using and developing their singing voices, using body percussion and whole-body actions, and learning to handle and play classroom instruments effectively to create and express their own and others' music. Through a range of whole class, group and individual activities, we want pupils have opportunities to explore sounds, listen actively, compose and perform. In the Early Years Foundation Stage, musical opportunities and music-based play are weaved across the provision, with key musical objectives built into specific half-termly thematic units.
implementation
---
To ensure the successful implementation of our music curriculum, we know that we must make both the lessons engaging and joyful and ensure that pupils learn the intended musical skills and knowledge. To accomplish this, we blend a variety of teaching and learning strategies and approaches:
Music is taught every week at Longthorpe Primary School to ensure that pupils have enough time to engage in their learning.
Lessons are musical and practical– full of opportunities to explore, hear, experiment with, and make music.
We foster appreciation for various musical forms and encourage pupils to share ideas and opinions about the music that they hear.
We also have a variety of resources and instruments at hand for pupils to explore and develop their musical skills through such as glockenspiels, xylophones, recorders, djembes, drums and a variety of smaller percussion instruments.
Lessons are classroom-based and highly participatory, with learning accessible for all.
Visual aids and technology are used to support the delivery of the curriculum. For example, when exploring notation.
Explicit vocabulary is taught so that pupils understand and learn key musical terms in the context of making music.
Music Roadmap
---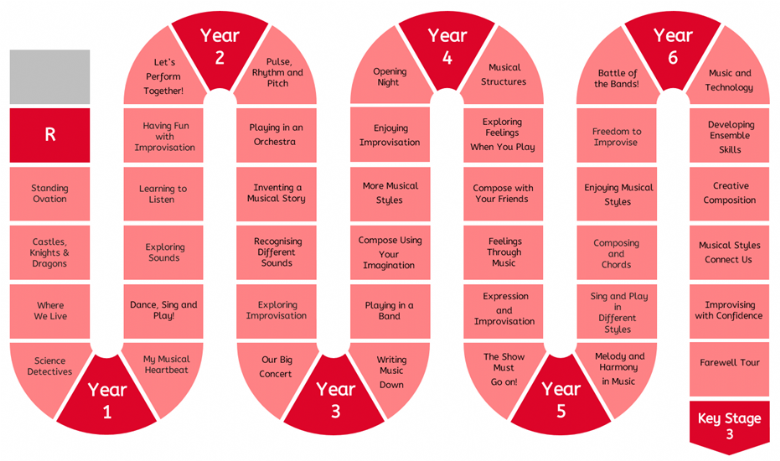 Key Documents
---
Entire Music Curriculum - PDF Version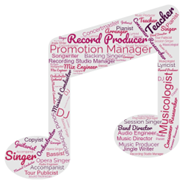 To find out more about our curriculum please contact the school office.